Project Description
Quality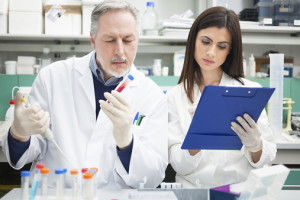 Carlsbad Tech® is committed to providing quality pharmaceutical products and services to our customers. Carlsbad will conduct its business in maintaining a complete state of control and compliance, conforming to all customer requirements, internal specifications and applicable government regulations.
Quality Division includes Quality Assurance (QA), Quality Control (QC), Product Development (PD), and Regulatory Affairs (RA). Each team is responsible for the following:
Quality Assurance (QA)

Raw material team: Responsible for incoming inspection of raw materials
In-process Team: Responsible for manufacturing in-process control
Finished Product Team: Responsible for review and release of finished products, deviation investigation.
Documentation Control Team: Responsible for document organization and control.

Quality Control (QC):

Raw material & microbial test
Finished and in-process products test
Calibration & stability program
New project research

Product Development (PD)

New formula design and process investigation.
Process improvement and recipe optimization.
Novel drug delivery technology establishment and commercial production.

Regulatory Affairs (RA)
Through constant monitoring and improvement, Carlsbad goes above and beyond when it comes to complying with FDA regulations. The Regulatory Affairs professionals monitor closely on all FDA new policies and         Guidance to make sure the current GMP requirements are followed. Carlsbad also retains a former FDA investigator as a consultant to guide the company in the implementation of its cGMP quality systems and risk management. The six main quality system inspection techniques practiced by Carlsbad include: Quality Systems, Production Systems, Facilities & Equipment Systems, Laboratory Controls Systems, Material Systems and Packaging & Labeling Systems.
RA's goal is to ensure the product of Carlsbad Technology, Inc. are in compliance with cGMP standards and meet all regulatory agencies' requirements to manufacture safe and effective pharmaceutical products. In addition, RA is also responsible for:
Customer complaint/inquire
50 State license maintenance
ANDA submission and post-surveillance activity
Labeling control